Seylis is a website  creation  agency based in  the  Montreal area. We build modern and attractive sites that are well positioned on search engines thanks to our experience in SEO.
We work according to a custom process from the beginning to the end of your project. We offer custom web site designs that are unique to your needs. Seylis is an extremely flexible and agile agency, ready to undertake projects of all sizes.
All of our websites are carefully designed and prototyped in before being coded by our skilled developers.
1- Design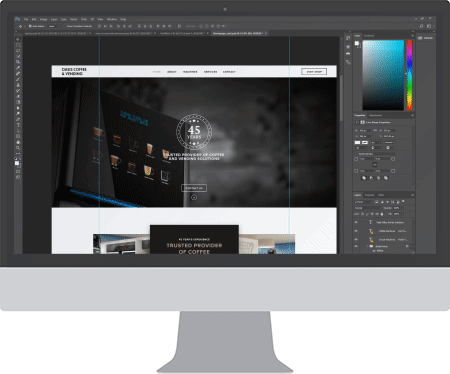 Your website is tailored to your needs, the design of the website is done by Photoshop by one of our designers. We work closely with you during this phase, exchanging ideas until we reach the final design of your website. We focus on factors such as the brand of the company and the target audience. These elements are very important in the development of the general visual style of the site.
---
2- Development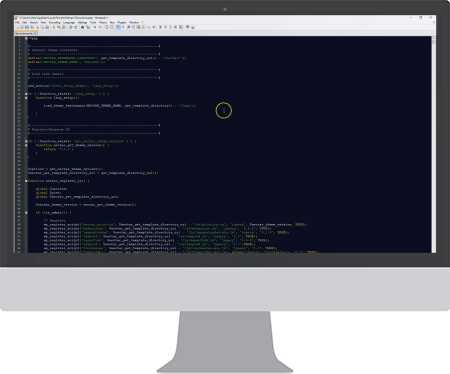 During this phase, the graphic elements of the final prototype are used to develop a digital version of the design.
We will send you a test link to see the design and operating framework of the website on our transfer server (note: this website is not complete, some background developments will not be in place and all features will not be available).
---
3- Population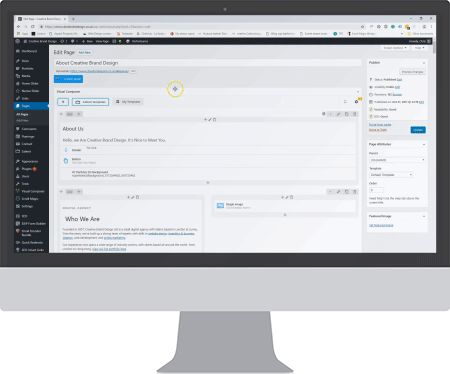 This is the phase during which the functionality of the website is developed and the content is integrated.
For ecommerce websites, this means adding products and configuring shipping and payment methods. In case of redesign of the website, the content may come from the previous site, if any. If writing or new content is required, it will also be developed at this stage.
---
4- Testing & Launch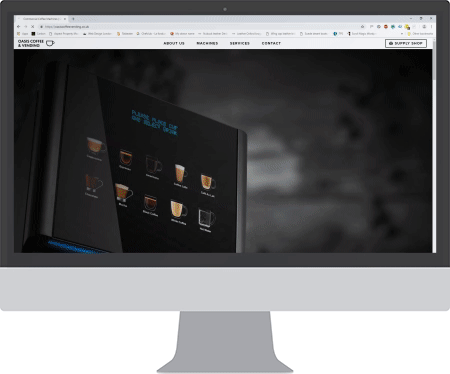 Before launching your site, we will perform tests during the implementation to ensure that the site operates according to the requirements. We also test the site on all browsers and devices. In cases where search engine optimization is required, this will also be done during this phase.
Content management training can be provided before launch, if necessary, to allow you to easily update the content of your website.
Seylis is a web design agency that integrates open source content management system CMS such as Joomla, WordPress, Drupal, Magento, Typo3, Prestashop, and many other CMS. We have a professional Web design and web development team of more than ten years of experience. Our CMS web design service delivers impressive websites to our clients. Some of our customers got one or two hours free tutorial and are now able to manage their web site day after day as their business grows.
We always let behind us satisfied and successful customers. We listen our CMS (content management system ) clients closely and we work with them to make their dreams come true. We have a wonderful customer service; Our CMS team will always take the time needed to explain you the whole process step by step as the web design and web development is in progress.
We provide CMS development services in the Montreal region.
Montreal Region : Ville-Marie, Sud-Ouest, Verdun, Plateau Mont-Royal, Rosemont-la-Petite-Patrie, Mercier, Hochelaga-Maisonneuve, Villeray, Saint-Michel, Parc extension, Ahuntsic, Cartierville, Ville St-Laurent, Anjou, Montréal-Nord, Rivière-des-Prairies, Pointe-aux-Trembles, St-Léonard, Île-des-Sœurs, Beaconsfield, Île Perrot, Senneville, Ste-Anne-de-Bellevue, Kirkland, l'Île Bizard, Sainte-Genevieve, Pierrefonds-Roxboro, Baie d'urfé, Montréal-Est, Dollard-Des-Ormeaux, Dorval, Pointe-Claire, Lachine, Ville Lasalle, Centre-ville, Vieux-Montréal, Côte St-Luc, Hampstead, Westmount, Outremont, Montréal-Ouest, Mont-Royal, Côte-des-Neiges, Notre-Dame-de-Grace,West-Island.
Laval : Vimont, Auteuil, Saint-François de laval, Duvernay, Sainte-Dorothée, Fabreville est, Fabreville ouest, Chomedey, Laval-des-Rapides, Renaud , Saint-Vincent de Paul , Pont Viau, Laval-sur-le-lac, iles de Laval, Laval ouest, Sainte-Rose.
La rive sud : Longueuil, Boucherville, Brossard, Greenfield Park, LeMoyne, Saint-Bruno-de-Montarville, Saint-Hubert, Saint-Lambert.